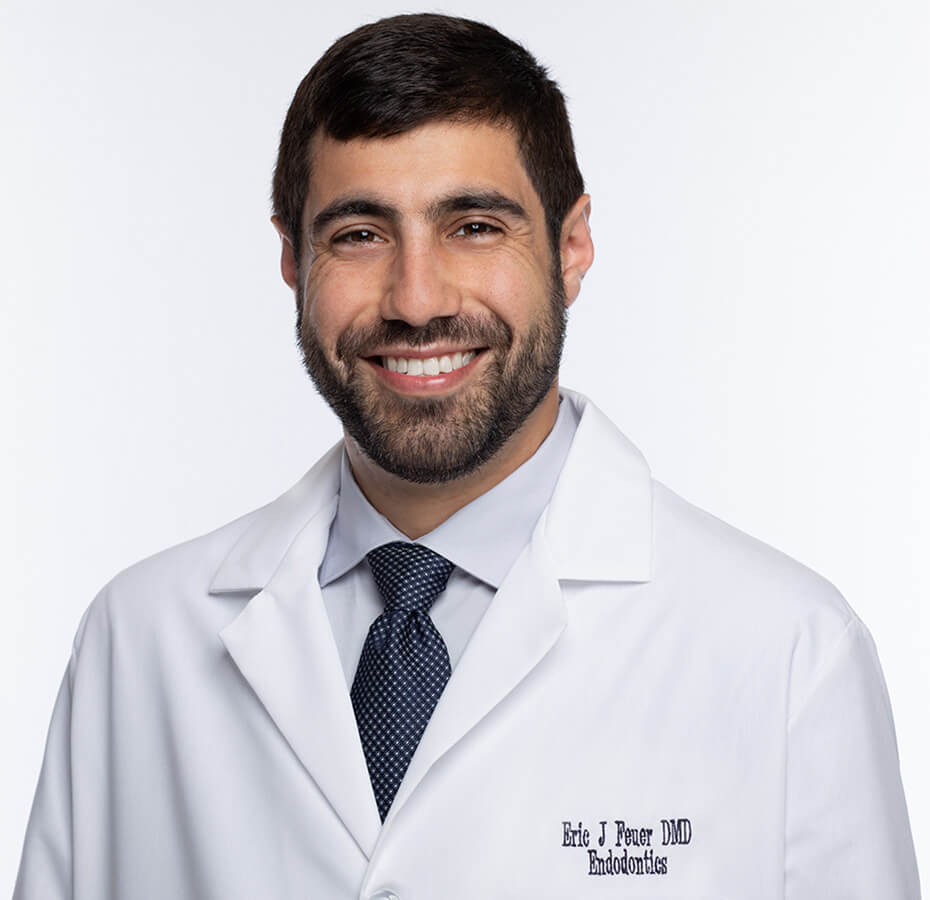 Dr. Eric Feuer
Dr. Eric Feuer grew up in Pittsburgh and attended Cornell University where he graduated with honors. He attended the University of Pittsburgh School of Dental Medicine where he received his Doctorate of Dental Medicine (DMD) and was awarded the AAE Student Achievement Award in Endodontics in recognition of his clinical achievements in the field of endodontics.
After working as a general dentist, Dr. Feuer returned to the University of Pittsburgh and received a Specialty Certificate in Endodontics. While there, Dr. Feuer worked with the latest technologies in endodontics, including stem cell treatments for immature teeth and 3-dimensional imaging. In addition, he taught endodontics to dental students and provided much needed endodontic services to veterans at the VA Hospital in Pittsburgh.
Dr. Feuer approaches each patient with compassion and respect. He regularly attends continuing education courses and conferences and maintains a strong commitment to his community; he has been involved with several Mission of Mercy events, providing volunteer-based dental services to underserved patients.
Dr. Feuer is a member of the Vermont State Dental Society, the American Dental Association, and the American Association of Endodontics. In his free time, Dr. Feuer enjoys biking, hiking and skiing, and spending time with his wife, Maria, and his son, Leon.